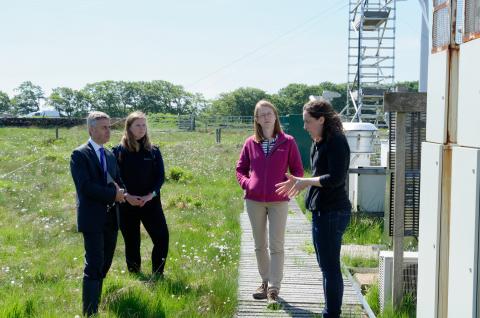 CEH were delighted to host Shirley-Anne Somerville, the Scottish Government Minister for Further Education, Higher Education and Science along with Joanna Drewitt, Scottish Government Science Adviser, on the 5th June 2018.
The morning visit highlighting the wide range of science undertaken at Auchencorth was led by, Stefan Reis (CEH Atmospheric Chemistry and Effects Science Area Head) and Tim Wheeler (NERC Director of Science and Innovation).
It was a beautiful sunny day on the Moss, and as people celebrated World Environment Day, the air quality, climate and ecosystem research at Auchencorth Moss was discussed in relation to policy and environmental issues.  
Presentations were made to the minister on various subjects, over delicious cakes and tea at Springfield farm, summarised below. If you would like further information please contact the following: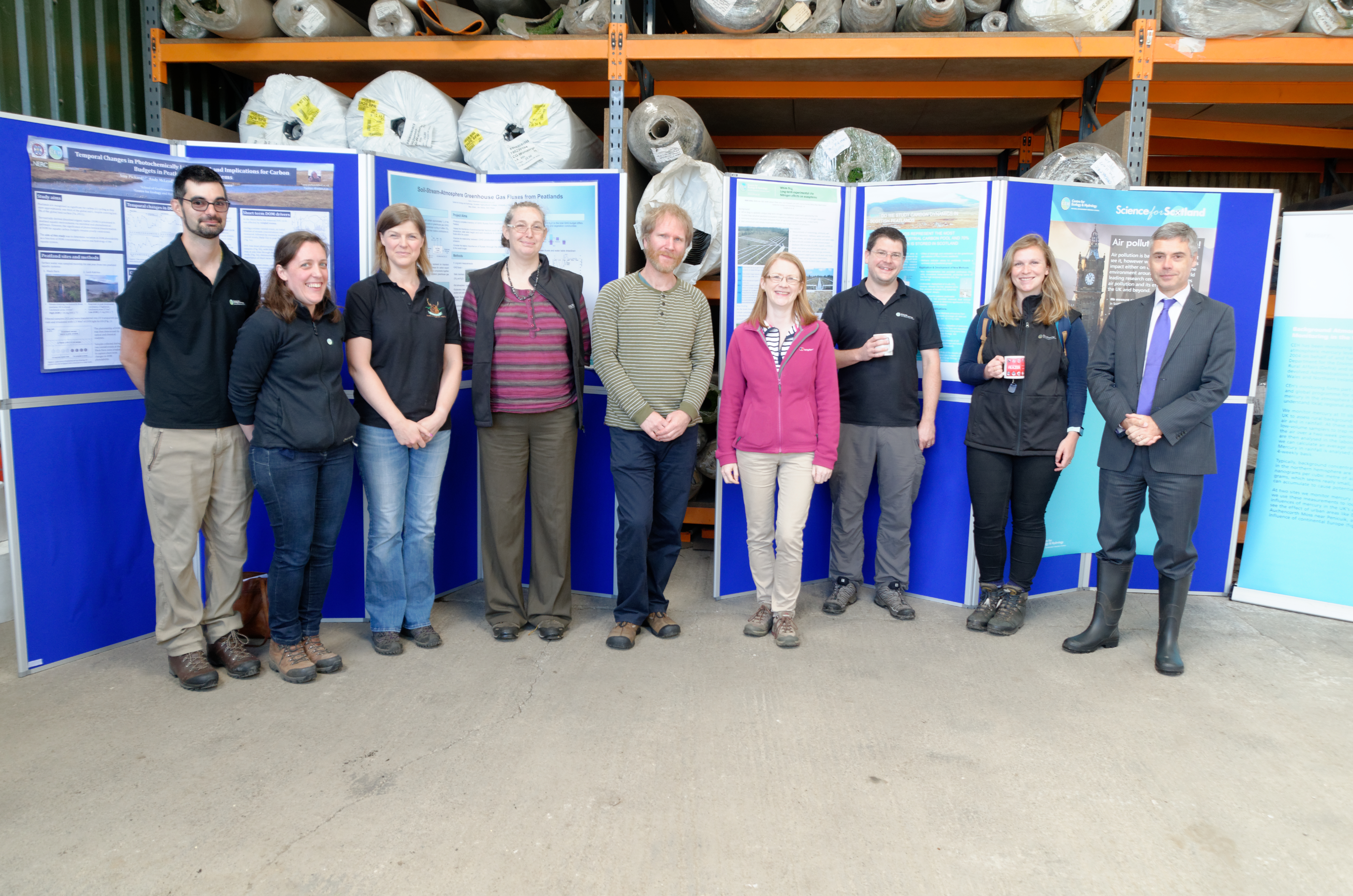 Group shot of attendees during the presentations at Springfield Farm