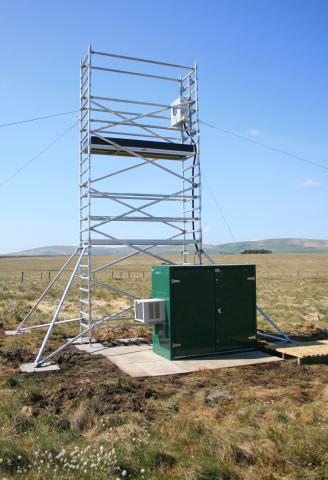 This week sees the first Conference of Parties take place for the Minamata Convention on Mercury, in Geneva, Switzerland (24-29th September 2017). The treaty was opened for signature on the 13th October 2013 and entered force on the 16th August 2017, after more than 50 countries ratified the treaty. The treaty aims to reduce mercury pollution released to the environment from targeted activities responsible for the most prevalent releases to the environment.
As part of UK efforts in relation to the Minamata convention, CEH monitors atmospheric mercury on behalf of the Department for the Environment, Food and Rural Affairs, through the Environment Agency.  We monitor mercury at two sites in the UK to assess the rural background levels in the atmosphere, as well as in rainfall.
We monitor mercury in air every five minutes at two sites, one at Auchencorth Moss in Midlothian, Scotland and the other at Chilbolton, Hampshire, England. Using the five-minute data and local wind speed and direction, we can start to pinpoint possible local emission sources, such as coal-fired power stations or crematoria. We are also able to make an assessment of longer-range transport and influences on a regional scale.
By understanding the sources and their influence on atmospheric mercury, we provide evidence to policy makers to help them make informed decisions on the problems we face. When control measures such as the Minamata Convention are introduced, we can then monitor the impact and their effectiveness.
Our monitoring forms part of a European programme for monitoring mercury in the atmosphere to help understand local, regional and global trends.
You can find out more information about how and why we monitor mercury over on the CEH blog.